I begin my artistic life in Chapitô Lisbon Circus School, was a High School Diploma. I was there from 2002 to 2005 when I graduated. In the same year move to London where I join LISPA London International School of Performing Arts, with Thomas Pratki as Director, I Graduate there in 2007, 2 years Diploma in Master of Physical Theatre.
In 2007 I start my Journey as professional. Since there I have worked as clown, actor, acrobat, Juggler. I've performed in 25 different countries in 4 continents. I've been work major of the time with my own work, but I've been also working in other projects. Like Pop Corn Club Cabaret from Chrys Lynam and Kate McKenze, Slava Snow Show from Slava Polinin, Viktor Frankstein with Daniel Radcliffe and James McAvoy, Ruby Robinson with Kim Cattrall, Performed for Sir Prince Charles, Prince Of Wales, Work For a publicity for Liam Gallagher New cloths Brand, Work In Doom3 Bollywood movie, Work For The Opera McBeth in La Scala In Milan. Had a company called Mattress Circus and was a 3 of Clown Acrobats, which rocked for 5 years.
At the Moment I'm creating and developing a show called Chapéu, which I already have a small show from it. Which you can see if you click the page named Chapéu, it's a show that you can already book. It's a solo show. Hope you enjoy my website and have a good time. Cheers
Comecei a minha vida artística no Chapitô, Escola de Circo de Lisboa, curso equivalente ao 12º ano. Escola Fundada por Teresa Ricou. Frequentei a escola desde 2002 e em 2005 terminei o curso. No mesmo ano fui para Londres, onde entrei para a LISPA London International School of performing Arts, com Thomas Pratki como Director. Terminei a escola em 2007, 2 anos com equivalência a um mestrado em Teatro Físico.
Em 2007 começou a minha viagem como profissional. Desde então trabalhei como Palhaço, Actor, Acrobata, Malabarista. Trabalhei em 25 Países diferentes em 4 Continentes. Tenho trabalhado Maioritariamente com criações próprias.
Mas trabalhei também noutros projectos e actuei para Sua Alteza Sir Prince Charles, Príncipe do País de Gales. Entre outros, destaco: Pop Corn Club Cabaret, de Chris Lynam e Kate Mckenzie; Slava Snow Show from Slava Polinin; Viktor Frankstein, com Daniel Radcliffe e James McAvoy; Ruby Robinson com Kim Cattrall; Doom3 Filme de Bollywood; Ópera Macbeth no La Scala, em Milão. Trabalhei ainda num comercial para Liam Gallagher, uma nova marca de roupa.
Pertenci a uma Companhia designada Mattress Circus, formada por um trio de Palhaços Acrobatas e que actuou durante 5 anos. De Momento estou a criar e a desenvolver um espectáculo que se chama Chapéu. Já disponho de uma pequena versão desse espectáculo. Podem vê-lo se clicarem na página que diz Chapéu. É um espectáculo que já podem contratar. Chapéu é um solo.
Espero que apreciem o meu website e se divirtam, Obrigado.
Heaven – Lisbon Chapéus na Rua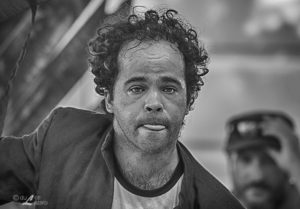 Heaven – Porto São Bento Station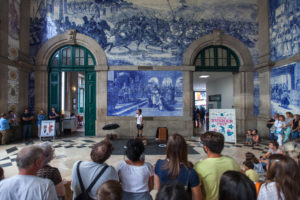 Piccadilly Circus Circus – Crying out Loud Production – London
Flying Umbrella – London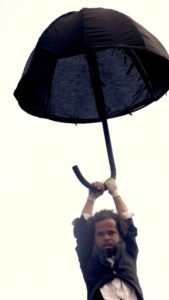 Slava Snow Show – London / Southampton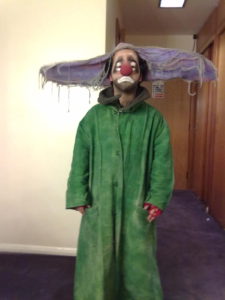 Publicity Film Liam Gallagher – London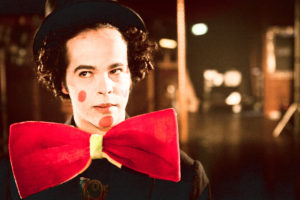 England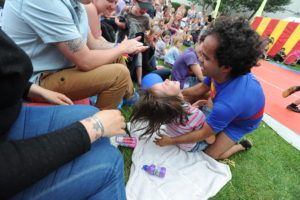 Denmark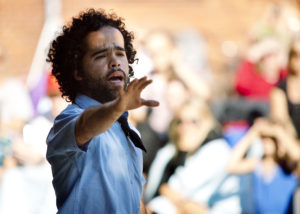 Mattress Circus – Belfast Northern Ireland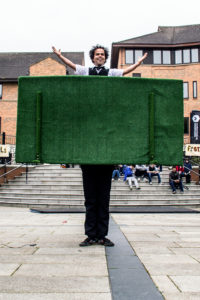 Fireman Car Show – England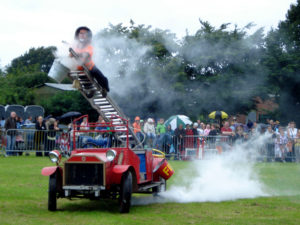 Memories – Lisbon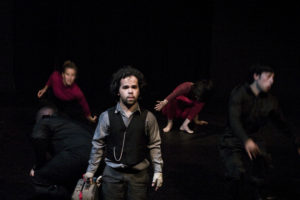 Winchester Town Festival – England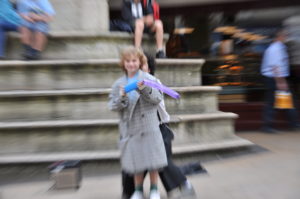 Headless Man – England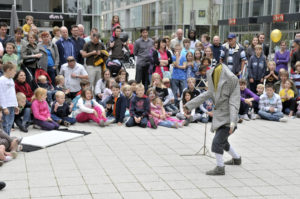 Photoshot – London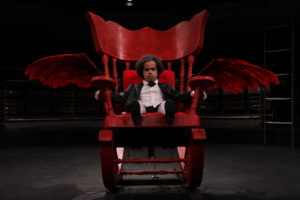 Carroussel – Lisbon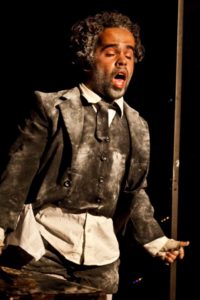 Carroussel – London Collective and Then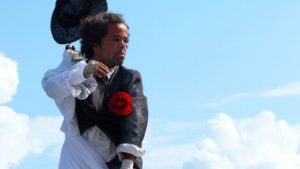 Carroussel – London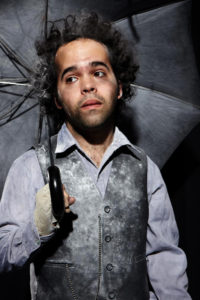 Asylum – England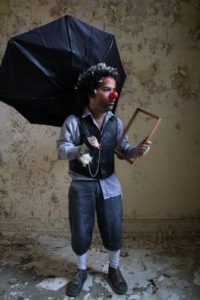 Carroussel – Dover, England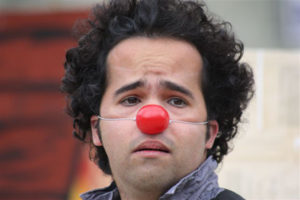 Puppet – London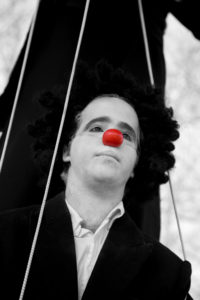 Hang Man – London